Fingerprint/ Biometric Technology

Finger Attendance is an end-user biometric system designed to automate employee attendance control. The system is intended for small or medium-sized businesses.
The software uses biometric fingerprint identification to track the time of each employee presence, automatically calculates summary time for each employee and generates printable reports. The software can be installed on a desktop computer or laptop (PC) that is running under Microsoft Windows.
Staff Details

(a) New Staff.
(b) Staff Time scheduling.
(c) Well maintained attendance records for employees will help in
Easing their monthly salary calculations.
(d) Attendance by Bio-Matric machine for perfect incoming and
outgoing time.

Payment
| | | |
| --- | --- | --- |
| Product | Cost | Description |
| Attendance Machine (Thumb Impression + Card Reader) | 14,000/- | It can be used to take staff attendance. |
| SMS 50000 | 17,500/- | According TRY rules and regulation. SMS will deliver to DND numbers also. |
Acceptance of Proposal
The above prices, specifications and conditions are satisfactory and are hereby accepted. You are authorized to do the work as specified.
Acceptance of Proposal
• Physically damaged machine will not be replaced or repair by us.
• 1 year warranty from date of purchase. In case of technical problem, replacement or repair will be available within 10 days
Waiting for an early response.
Sincerely

Aditya Sharma.
Domain Hosting
Apna School is a product developed by Global Dream Software Solution, India.
complete end-to-end school management software covering almost all the fields.
Free trial
Apna Institute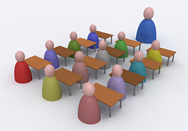 This software helps you in shorten your burden by managing all the issues by it.
The software has a very user friendly interface and work with it easily.
Free trial
Fingerprint/ Biometric Technology
Support Contacts