Static Sites

With WebHub you can even re-use your code from a strictly static site to evolve your site to either a CD-ROM or to a partially or fully dynamic site without starting over! The page aliasing< feature in WebHub allows you to define your pages one time and then create links as needed for static, CD-ROM or dynamic sites. When you change pages from, for example, static to dynamic, you don't need to change anything, you simply decide to export versus run the application server with a web server.

WebHub macros also enable you to easily make changes within your site. For example, using the WebHub JUMP macro for links instead of A HREF tags, you can maintain your site links very easily. The JUMP macro allows you to reference a link internally so that when you change the page information or location, you don't need to update every link.
With WebHub you can also divide up the HTML files to be worked on as needed by project team members. This affords you the flexibility and needed for larger projects.

Custom WebHub applications add more features

The WebHub Power HTML product includes a basic, generic application server that includes the WebHub-HTML editor and the ability to export pages.
You can also buy custom WebHub application servers from third parties, and those applications may have more advanced export features. For example, they might integrate with desktop and/or SQL databases, so that you can build totally database-driven sites with ease.
Turbo Press is an example of a high-end custom application server with specialized exporting features.
If you are you creating static web sites check out which is an extremely helpful program if you are distributing directories full of files and need to briefly define the contents of each file.
Domain Hosting
Apna School is a product developed by Global Dream Software Solution, India.
complete end-to-end school management software covering almost all the fields.
Free trial
Apna Institute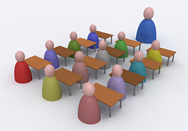 This software helps you in shorten your burden by managing all the issues by it.
The software has a very user friendly interface and work with it easily.
Free trial
Fingerprint/ Biometric Technology
Support Contacts