Corporate
Our CEO, SR. Executives of Global Dream, Project Coordinators, Developers and external members, who are global leaders and visionaries, form the Global Dream Board of Directors which provides direction and guidance to the organization.
Spirit of Global Dream
Intensity to WIN :
Make Customer Successful
Team, Innovate, Excel.

Act with Sensitivity:

Respect for Individual
Thoughtful and Responsible

Unyielding Integrity:

Delivering on commitments.v
Honesty and fairness in action.
State Head >>
Aditya Kumar Sharma - CEO, IT Business & Executive Director


 Aditya Kumar Sharma is the Chief Executive Officer of IT Business and Executive Director, Global Dream. With over 5 years of global diversified experience, he has been instrumental in building and scaling many of Global Dream's businesses successfully. He has a track record for customer centricity, passion for excellence and rigor in execution. He has proven to be a transformational leader and has been instrumental in turning around the various businesses that he has spearheaded within Global Dream including the BPO and Telecom businesses. He spends his spare time reading books on history and strategy.
Domain Hosting
Apna School is a product developed by Global Dream Software Solution, India.
complete end-to-end school management software covering almost all the fields.
Free trial
Apna Institute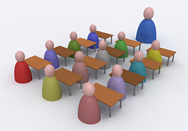 This software helps you in shorten your burden by managing all the issues by it.
The software has a very user friendly interface and work with it easily.
Free trial
Fingerprint/ Biometric Technology
Support Contacts