Support
We have an expert team of professionals available to answer questions and to assist you with technical issues with our products. To contact Support for technical issues, please use our online system to www.globaldreamindia.com . In addition to our online submission system, you can contact Support using the following information.
Technical Support
Help with currently supported products that includes:
1. General Technical Questions
2. Troubleshooting Product Issues
3. Product Error Messages
4. Support on Teamviewer ( By Internet )
5. Installation Activations
6. New Updates at Discounted Prices

11 A.M. to 5.30 P.M. , 6 days a week

Customer Support
Help with currently supported products that includes:
1. Licensing activation and renewal
2. Product ordering and renewals

24/7 Hours a day, 7 days a week
* Online: Go to www.globaldreamindia.com to submit, update, or review your Service Requests (you must have purchased support).
Mailing Address : 401, Vaishali Tower 2, Vaishali Nagar, Jaipur (Raj.) 302021
Mobile : +918094344000
Phone : (325) 2700721
Website: www.globaldreamindia.com
Email ID: ceo.globaldream@gmail.com
Our skype id: global.dream.tech
Contact Us
Domain Hosting
Apna School is a product developed by Global Dream Software Solution, India.
complete end-to-end school management software covering almost all the fields.
Free trial
Apna Institute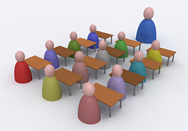 This software helps you in shorten your burden by managing all the issues by it.
The software has a very user friendly interface and work with it easily.
Free trial
Fingerprint/ Biometric Technology
Support Contacts