Student Promotion
School can promote their student to upper class in new session after the result. By this they doesn't requirement to re-entry to all old student. They can save their lots of time & use this time for other important work.

School can avoid their time by re-entry of masters like: Staff, Bank Name, Fees Heads, Conveyance, SR Register, Exam Grade, Books, Caste, CBSE Activities, Hostel, Subjects, Classes, Religion, and Shift.

Previous dues of all students also transfer by Fees Master but you have to run dues reports class wise once.

Use Image Attach with this Mail
Domain Hosting
Apna School is a product developed by Global Dream Software Solution, India.
complete end-to-end school management software covering almost all the fields.
Free trial
Apna Institute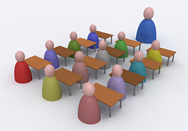 This software helps you in shorten your burden by managing all the issues by it.
The software has a very user friendly interface and work with it easily.
Free trial
Fingerprint/ Biometric Technology
Support Contacts