Java Hosting
is one of the best services provided by Global Dream Software Solution Java web hosting at suitable prices. The important advantage of using java hosting is its portability and robustness that user can use its coding on both windows and linux servers with ease of user friendliness. Java web hosting uses different genre of server technologies like JSP, Servlet, EJB and XML which provides a platform to build websites that uses java or correlated java application.
We support jdk all versions and the application servers tomcat, glassfish, JBoss, Jetty with different versions and connector JDBC is used to connect java application to database server. User can run spring, hibernate, struts and hibernate or any kind of framework and relational mapping system on server.
Personal Starter
200 MB Disk Space
Host 5 Domain
1 GB Monthly Bandwidth
5 POP3 MailBoxes
1 MS SQL 2005 DB
sp, ASP. NET2.0 Php, Perl
Anti Spam & AntiVirus Protection

Order now price Rs.599/Yearly
Domain Hosting
Apna School is a product developed by Global Dream Software Solution, India.
complete end-to-end school management software covering almost all the fields.
Free trial
Apna Institute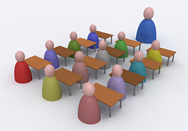 This software helps you in shorten your burden by managing all the issues by it.
The software has a very user friendly interface and work with it easily.
Free trial
Fingerprint/ Biometric Technology
Support Contacts