Administrator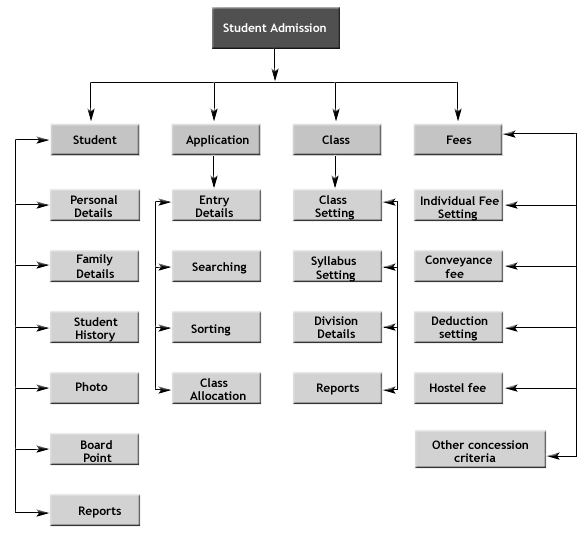 Class/Division Creation
The system provides simple interface for the administrator level user to create new class and division.
Syllabus setting for each division
For each division syllabus can be set differently by the administrator. Thus the system supports different syllabus based database

Class/Division Details Entry
Class and division can be selected from the list and specific information like number of students, building location, max number of students etc. can be set

Class/Division Edit/Change
For changing syllabus for existing class for a new academic year, the system provides essential support by editing the class details. The database keeps academic year wise class details.

Application submission
Application form details can be entered for processing of application. The criteria based searching and listing can be done to allocate a student for a particular class

Student Details Entry
Student details include personal details, family details and student history. The system checks for all essential field entry for admission data. Optional fields can be entered later by editing.

Syllabus selection
Syllabus, class and division will be listed during the student details entry and constraints can be set for particular admission

Student photo
Digital image of student is saved along with the admission and can be edited with photo edit option

Domain Hosting
Apna School is a product developed by Global Dream Software Solution, India.
complete end-to-end school management software covering almost all the fields.
Free trial
Apna Institute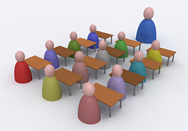 This software helps you in shorten your burden by managing all the issues by it.
The software has a very user friendly interface and work with it easily.
Free trial
Fingerprint/ Biometric Technology
Support Contacts