About Us
Global Dream Software Solution is an offshore software development company in India. We provide custom software development, web development outsourcing services. We concentrate on quality software development laying the emphasis on meeting unique business needs of our customers. We create efficient solutions, maintaining high quality software development and constantly seek to exceed customer's expectations. With Jaipur Software as your software outsourcing partner, you can reach your business goals much faster.
Our software development services are available throughout the product life cycle. They include design and development of new software products as well as re-developing the existing software applications. Our offshore software product development team assures global implementation and rollout support for the existing products also. The services that Global Dream development team offers are intended to assist the software companies all through the product development phase.
We use innovative offshore software product development methodologies to visualize prototype, design and construct a software application. Our development team offers those software solutions that will benefit the customers with tractability, cycle time reduction and flexible software application delivery capabilities.
Our offshore software development center in India offers companies world-class quality solutions at almost half the cost of development in the west. Our offshore software development team specializes in e-commerce solutions, custom application development and application integration for the small to mid business market.
Our offshore software product development centers blend technology, knowledge and software quality with efficient software project management. Global Dream allows you to cut production costs without the need to compromise on either speed or quality. Your operation becomes adaptable to increasingly complex and rapidly changing business environment.
Visit our Portfolio: Click here>>>>
Domain Hosting
Apna School is a product developed by Global Dream Software Solution, India.
complete end-to-end school management software covering almost all the fields.
Free trial
Apna Institute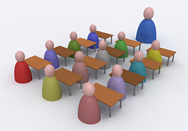 This software helps you in shorten your burden by managing all the issues by it.
The software has a very user friendly interface and work with it easily.
Free trial
Fingerprint/ Biometric Technology
Support Contacts